Squarespace 2-Day Camp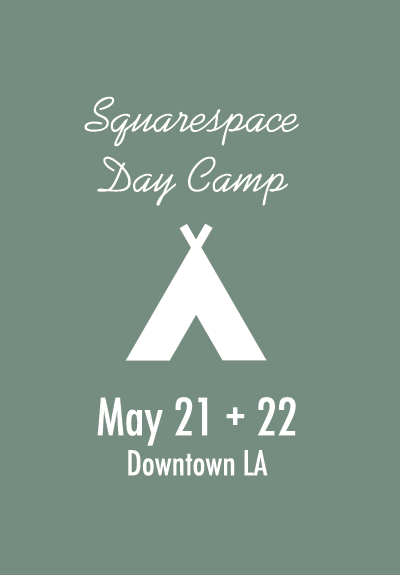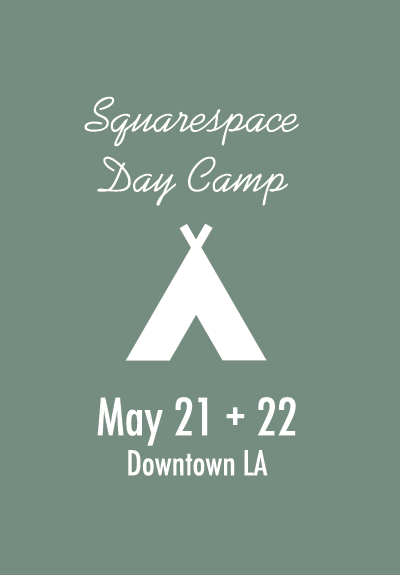 sold out
Squarespace 2-Day Camp
Squarespace Camp is a focused, intensive 2-day workshop with one very clear goal in mind: help you leave with a completed, kick ass website by the end of the weekend! So, what do you say we build a website together!?
The workshop will allow for individualized help and attention, lots of tips and tricks, helpful Squarespace roadmaps, mini breakout workshops to provide more specialized help tailored to the custom needs of the attendees, SEO integration information, help with domains, email syncing, social media linking, e-commerce, useful resources, learning how to get help from Squarespace customer service, branding, analytics, blogging and much more! The workshop offers an insane value as having a Squarespace website built for you will typically cost you around $1200-$5000! Don't miss this opportunity to meet new friends, have a blast and build your website in a weekend!
We will provide lunch each day, snacks, and cocktails at the end to celebrate the launch of your websites!
The workshop will be held on Saturday and Sunday, May 21st & 22nd, 2016 at the Squarespace Camp Grounds in downtown LA at 117 W. 9th Street, Suite 725 from 10:30 AM to 5:00 PM each day.
You will need to bring a laptop. More information will be emailed to registrants about what to bring and prepare several days before the event.
Cost of workshop does not include any Squarespace fees (hosting, domains, email addresses, licensed photos, etc). Photography and graphic design services available through the workshop are optional and also not included in the workshop cost. Workshop is non-refundable.